Grand Canyon Urantia Society, or GCS (officially Grand Canyon Society for Readers of The Urantia Book) is a group of Arizona Urantia Book readers and is a local chapter of The Urantia Book Fellowship. It is the purpose of GCS to devote its energies to making The Urantia Book known and available to all.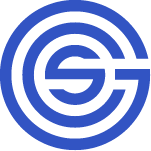 At the heart of GCS is a network of longtime friendships and personal relationships that have lasted more than thirty years. For this purpose, we periodically gather together for fellowship and various social events. Regular local Urantia Book study groups also foster group interaction and dialogue, both for members and nonmembers alike.
Society membership offers the opportunity to participate in an organized approach to the principles and teachers of The Urantia Book. The society encourages its members to express their commitment to The Urantia Book at a degree beyond the study group level by creating more opportunities for spiritual fellowship, service, and growth.
One of the unique aspects of our Society is the commonality of our goals while fostering individual expression. As such, individual members and friends of GCS have developed or promoted related projects that GCS encourages and supports when possible. Since our formation, we have hosted local and regional workshops, retreats, and conferences, as well as booths at local Expos and Urantia Book introductions at various locations in the Phoenix Valley.
From a humble beginning of loose-knit study groups in the late 60s and 70s, GCS grew out of our first local organization formed in 1986, Service Opportunity Network (S.O.N.). In May of 1990,  Grand Canyon Society for Readers of The Urantia Book was charted by the International organization, The Fifth Epochal Fellowship, now called The Urantia Book Fellowship.